Webinar: Use Sugar Data to Easily Generate Complex Documents
October 7th at 2 PM Eastern
wDocs is W-Systems' document automation tool that enables Sugar users to quickly merge data from any module and generate presentation-quality documents.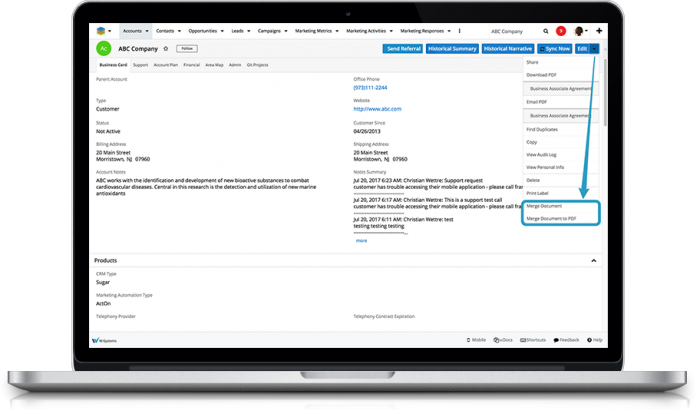 Join us on October 7th at 2 PM Eastern as we showcase a brand new wDocs feature that allows you to add Sugar formulas, normally used in calculated field values, to your document templates and get your results directly in the document, without having to create any new Sugar fields.
At the end of the webinar, we will host an Open Q&A Session where you can ask us any questions you have about Sugar.
Simply fill out the form to register for our webinar.
W-Systems delivers sales and marketing solutions on a foundation of CRM to help customer-facing teams increase revenue and solve business problems.